September 2005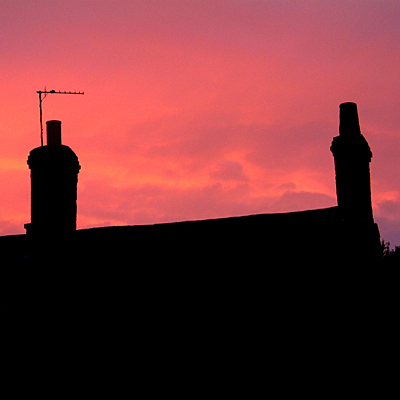 1st Sep Red Sky
It should be a good day tomorrow.
2nd Sep Looking Up
Lockers need to be attached to all of the work stations.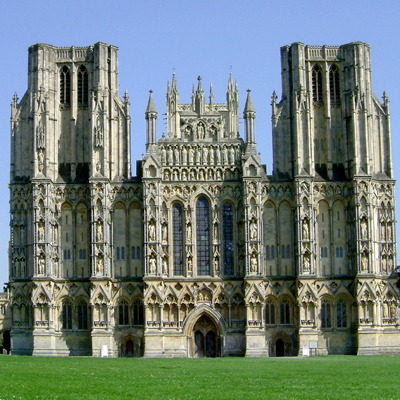 3rd Sep West Front
I don't do shopping on a Saturday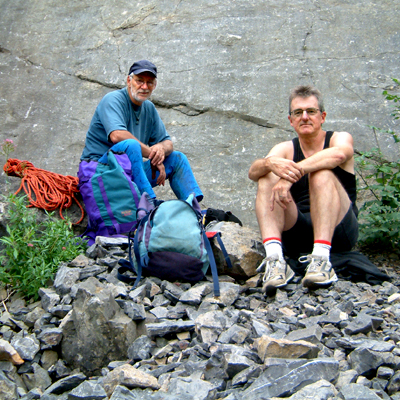 4th Sep Fairy Cave
Divided Smears, Lunar Landscape, New Route, Rob's Crack and Four Steps To Heaven.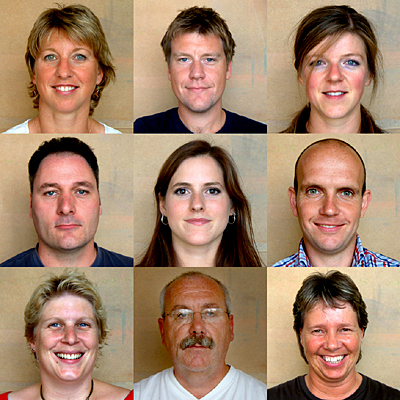 5th Sep Mug Shots
Graphic Designer, Photographer, Technical Assistant, Photographer, Technical Assistant, Sculptor and Film-maker, Fashion and Textile Designer, Fine Artist and Printmaker.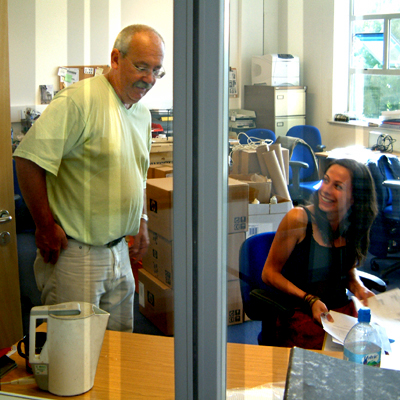 6th Sep Behind Glass
Old hand and new blood.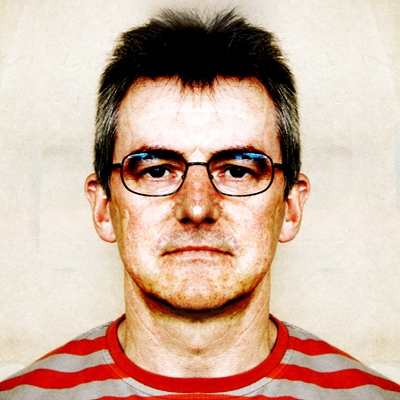 7th Sep Left Side
We would all look very different if our faces were perfectly symmetrical.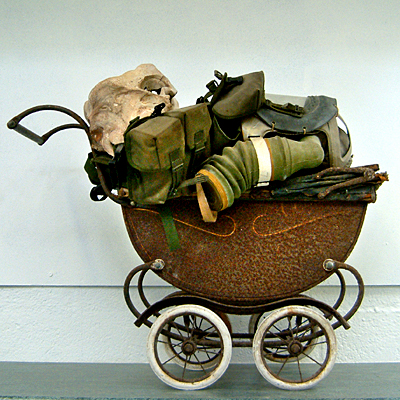 8th Sep Old Pram
Duncan's Still Life objects.
9th Sep Table Football
Friday afternoon, and we have been working our butts off to get the new building into shape for Monday and the return of our student body. Time for a break for a bit of rest and relaxation. (Everton play Yeovil Town)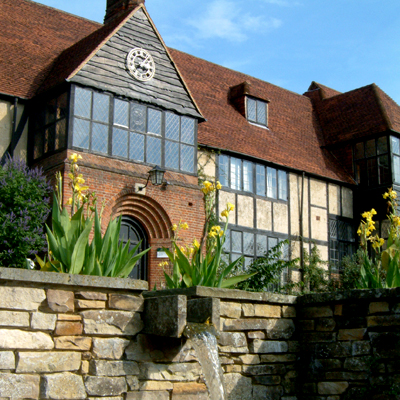 10th Sep RHS Wisley
Laurie's birthday at the beautifully manicured Royal Horticulture Society's headquarters at Wisley.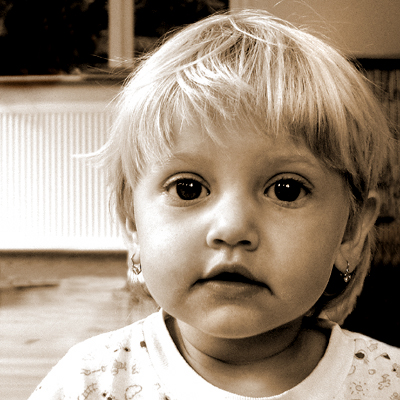 11th Sep Rebecca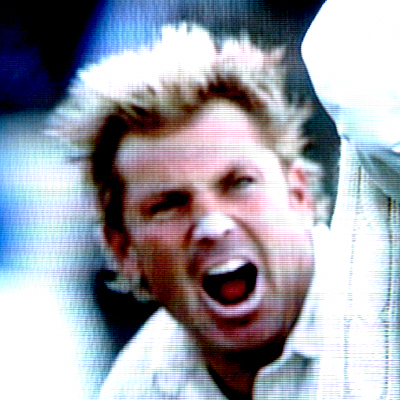 12th Sep Shane Warne
Dispite Shane's magic spin England hang on for a draw today and reclaim the Ashes.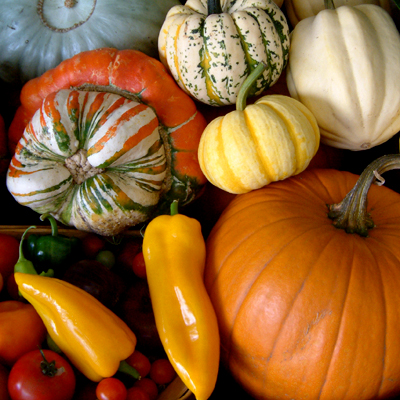 13th Sep Vegetables
Too good to be true, these vegetables really did look like plastic.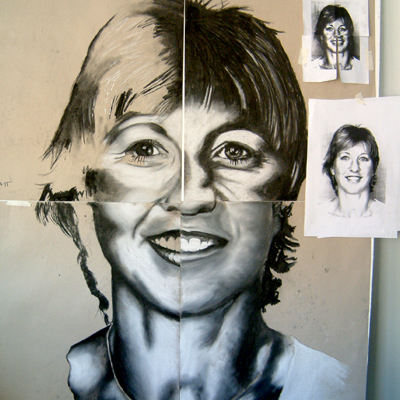 14th Sep Drawing in Progress
The second year National Diploma and Foundation students are back, and at last the studios are being used.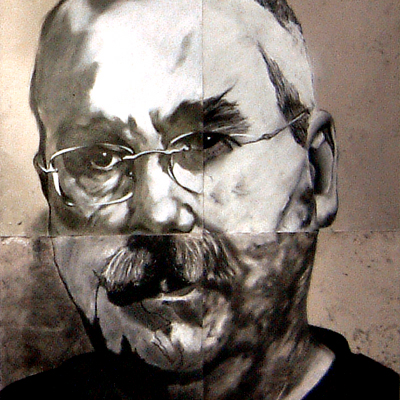 15th Sep Chris Divided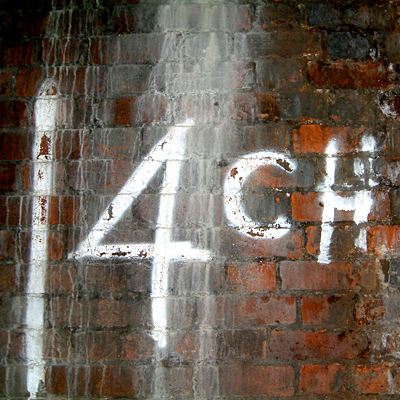 16th Sep 14CH
What does it mean?
17th Sep Julia Swinging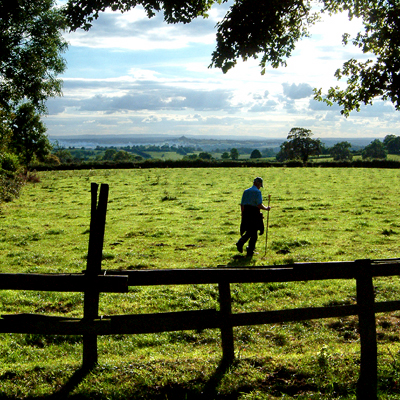 18th Sep Into the Sun
A photograph of Alan taken nearing the end of yesterday's walk from the Bull Terrier at Croscombe.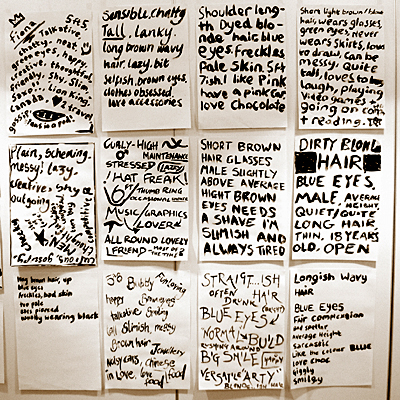 19th Sep Paint Yourself
After Fiona Banner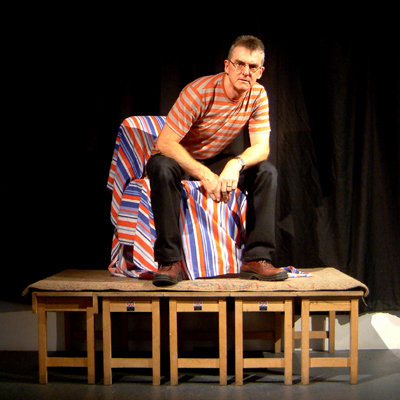 20th Sep 8.15pm
A late night at college, trying to sort out the Life drawing studio, storing overhead projectors, emptying packaging crates, clearing my desk and sorting files.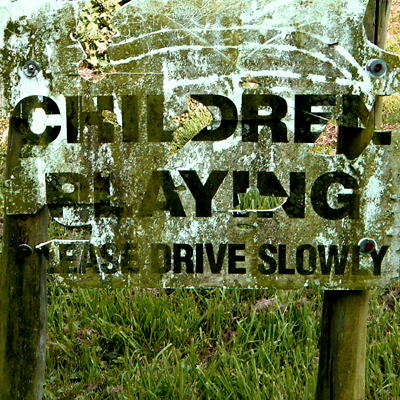 21st Sep Children Playing
Please Drive Slowly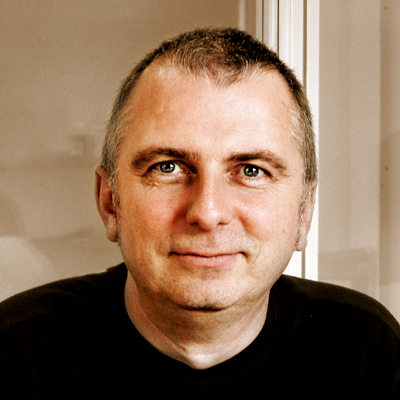 22nd Sep Mel's Photograph
Mel was in the office this afternoon and said that he really didn't mind if I put him on the web site. thanks Mel.
23rd Sep Jazz's Bag
Jazz has this wonderful bag covered in flowers. That's Jazz top right.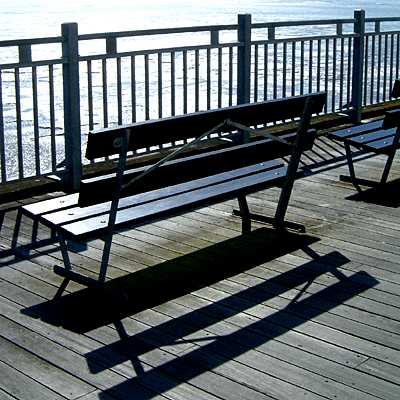 24th Sep Sunny Bench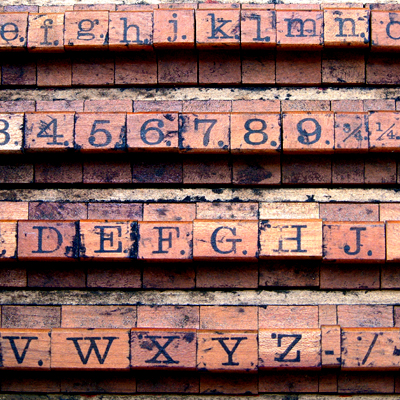 25th Sep Kate's Stamps
"The Easy" Sign Marker. With Rule and Spacer for Printing Straight and Curved Lines. Patented April 17th, 1894.
26th Sep Stars %26 Stripes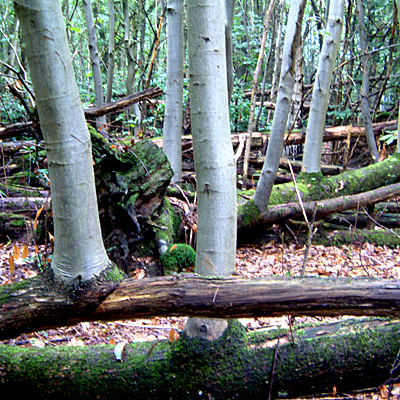 27th Sep New Trees
Fallen woodland trees sprouting new growth which grows vigorously from the mossy rotting trunks.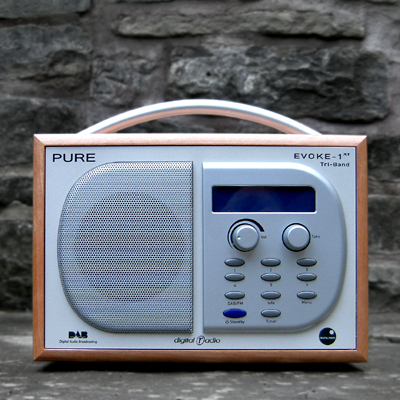 28th Sep Design Classic
A Birthday Present from Laurie.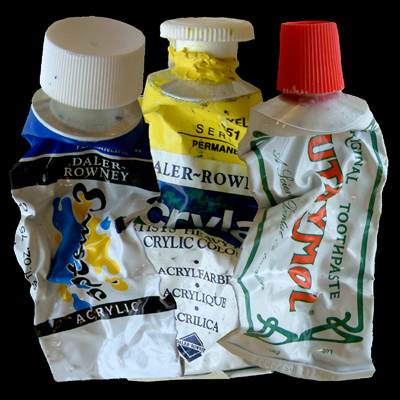 29th Sep Tubes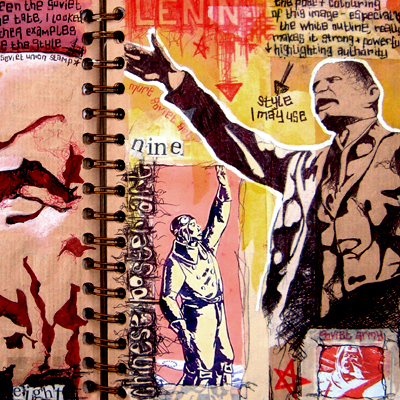 30th Sep eight %26 nine
A snapshot of Olivia's Final Major Project sketchbook. She's been in for a chat about her UCAS application.